GMC Terrain is the second bestselling car for GMC, after the Sierra pick up. It may not be the best looking or top performer in the compact SUV class, but it is very popular with people who look for other things in a car. Plenty of space, decent equipment and versatility make Terrain an ideal choice for people who value practical vehicles. GMC recognized that and decided to update it. 2016 GMC Terrain got new interior design, LED day lights and redesigned bumpers on both ends. Hopefully, this will be enough to keep Terrain modern until the full redesign in the next year or two. Considering that the original design is from 2010, this face lift is right on time.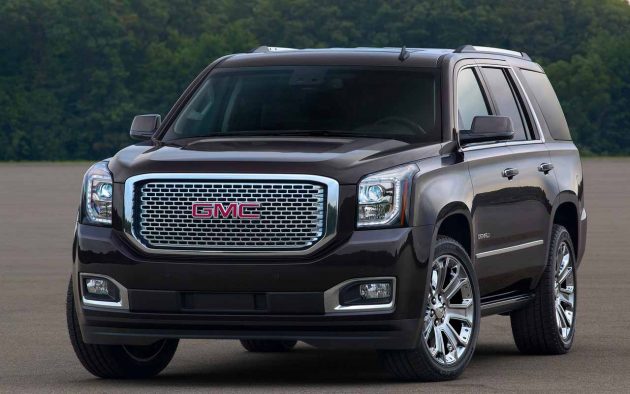 2016 GMC Terrain Exterior
2016 GMC Terrain got new front and rear bumpers, new front grill and plenty more chrome bling. GMC also threw in new power dome hood design, in an effort to create more aggressive look. Overall, the car looks more modern and has lost some of that soccer mum vibe it had in the original version. GMC hopes it will attract new customers and top the 2014 sales record of more than 105,000 vehicles sold.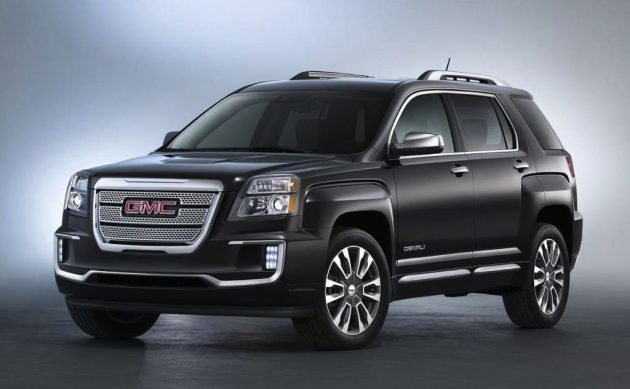 Engine of 2016 GMC Terrain
Power trains options are the same, with two engines in the offer. The standard is 2.4 liter Ecotec gasoline unit, with 182 horse powers and 172 pound feet of torque and much more powerful 2.0 V6 High feature engine with 301 horse powers and 272 pound feet of torque. With V6 engine, Terrain allows 3,500 pounds of towing. Ecotec has EPA-estimated 32 mpg fuel economy on highway, which makes it a solid choice for people who don't need V6 power under the hood.
GMC claims that V6 is the best engine in compact SUV class. Based on horse power alone, the statement is true, as it is the most powerful, but the engine lack in acceleration, since it is naturally aspired and not turbo charged. Than again, nobody buys 2016 GMC Terrain for acceleration.
Transmission is standard 6 speed automatic, just like in the older model. GMC offers a choice between front and all-wheel drive.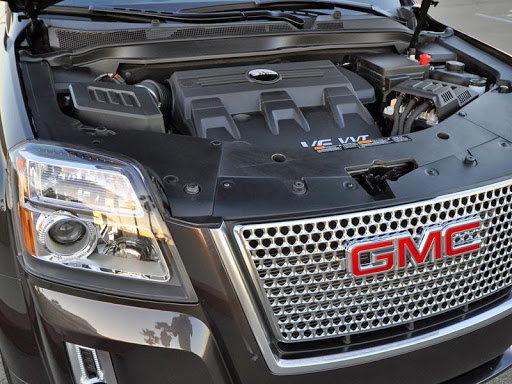 GMC Terrain Trims
2016 GMC Terrain comes in four trims, SL, SLE, SLT, and Denali. GMC shuffled several options around, so things like Side Blind Zone Alert and Rear Cross Traffic Alert that were available only in Denali trim, are now possible in SLE and SLT packages. New interior cloth and leather options and redesigned central console with new infotainment system screen will cater to Terrain's target demographic. 44% of all Terrain buyers are women and the number 1 reason for choosing it was the interior style. Naturally, GMC paid a lot of attention to this segment. One thing that is missing is dual-zone climate control.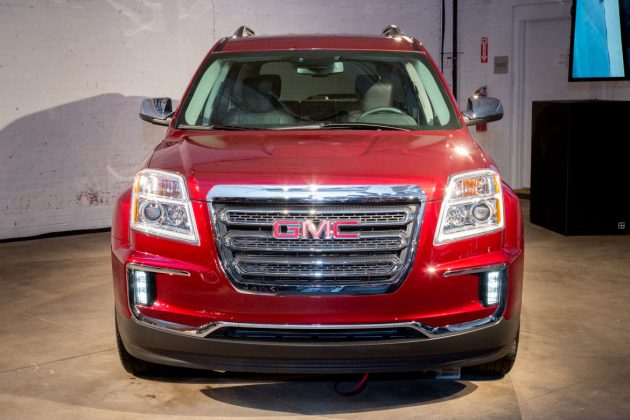 Price and availability of GMC Terrain 2016
2016 GMC Terrain was unveiled at New York Auto Show and will be shipped to dealers in fall of 2015. They haven't announced anything regarding the price, but the 2015 model sells for $27,485, and the updated version won't be much pricier.
See also: http://www.caranddriver.com/photo-gallery/2016-gmc-terrain-photos-and-info-news