Besides, in the last review been mentioned, the 2016 VW Touran, the worldwide well-known and highly praised, German car manufacturer, Volkswagen is intended that also launch fully redesigned 2016 Volkswagen Sharan. This car has been originally released more than ten years ago and hasn't suffered any major refreshments, updates or/and modifications, since then. Now, clearly, is high time that VW Sharan suffered some major changes, in order to stay competitive among the fierce and the ruthless competition. It is intended that this brand new variant gets an overall overhaul and to become, at the same time, one of the best models in MVP segment. But, one thing, we know for sure that won't change and that's the location in which that brand new variant is going to be produced- it'll be in Palmela, Portugal, like its predecessors.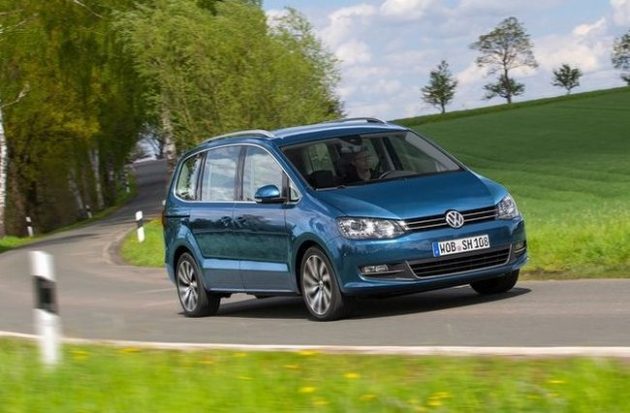 2016 Volkswagen Sharan Interior, Exterior & Appearance
As far as the exterior redesign concerns, it is intended that newly made 2016 Volkswagen Sharan comes along equipped with newly made LED tail lamps, which will be featured with simply stunning and highly fashionable "Jakarta" alloy wheels. This lovable and highly attractive brand new variant is planned to come along in two, brand new, color choices: Crimson Red Metallic and Hudson Bay Blue Metallic, besides, of course the old ones, which still will be available to order.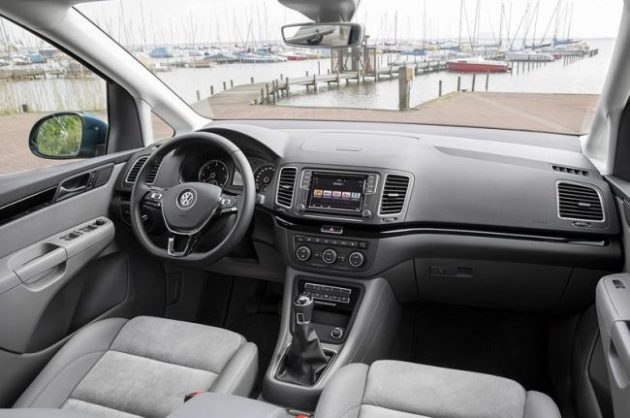 A pretty huge amount of the attention has been devoted to Sharan's safety kit. Besides the regular one, there are planned to be incorporate some brand new features, such as: Post-Collision Braking System, Lane Assist lane-keeping assistant, Blind Spot Monitor, an Adaptive Cruise Control and advanced Park Assist.
But, the interior is intended to suffer a certain amount of changes, too. Firstly and foremost, a newly made steering wheel is planned to come along in pair with Android Auto and Apple CarPlay infotainment systems. These systems are intended to come along with 2 screen sizes: 5 and 6.5 inch ones. But, that's not all. This brand new variant is planned to be available in five, six and seven seats depending on the exact market on which 2016 Volkswagen Sharan is going to be sold.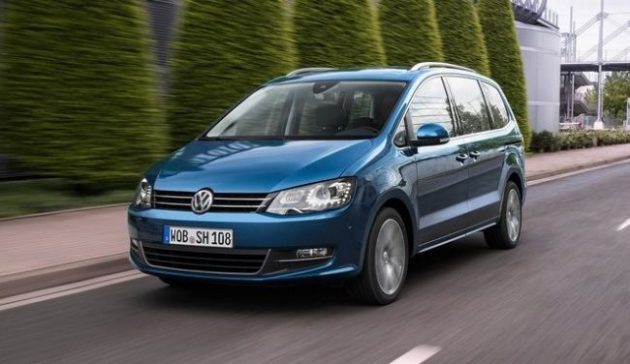 Volkswagen Sharan 2016 Engine
When it comes to this particular section the newly 2016 Volkswagen Sharan is planned to come along equipped with a very wide range of the most various petrol/diesel engine options. We will start from the petrol range. The first and the second one, the most probably, are going to be two fast&furious TSI engines. The first one will be able to provide about 110 kW, while the other one will be capable to pump up roughly around a 162 kW.
When we are speaking about the diesel range, it will be offered in three variants. The first one will be able to generate about an 85 kW, the second one up to the 110 kW, while the third one will be capable to pump up 135 kW. It is intended that all these engines come along matched with a 6 speed dual clutch gearbox, exclusively.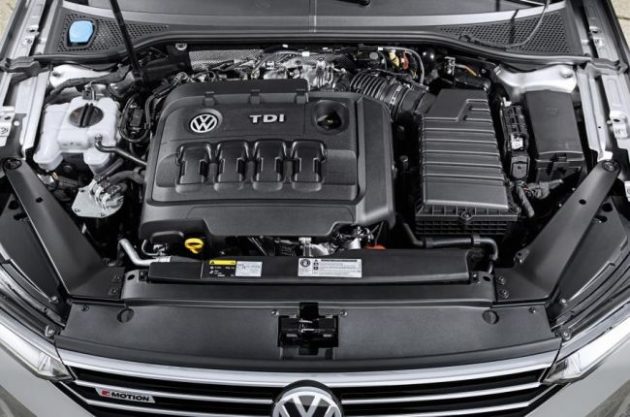 Release Date & Price of 2016 Volkswagen Sharan
2016 Volkswagen Sharan, already, had its premiere this April on this year's Geneva Motor Show. Price of the new model will be between $40, 000 and $45, 000.
More info: http://www.autoexpress.co.uk/volkswagen/sharan/91859/new-vw-sharan-2015-facelift-review