Since the European version of the popular Civic was launched in 2011, the company needed a pretty long period to bring out its brand-new Type R. After a great number of rumors, countless teasers, and never-ending test drives, the vehicle was officially unveiled at the Geneva Motor Show when we finally got official information about it. Many people expected a powerful design and more than 300 hp and it seems that they will get even more. It was worth to wait for such a long time for sure. If any carmaker can actually make an excellent and sporting front-wheel-drive vehicle, it is Honda. Their new 2015 Honda Civic Type R is a piece of art in every way. Let's check what it hides under its hood, inside of the cabin, and what has been changed in terms of exterior.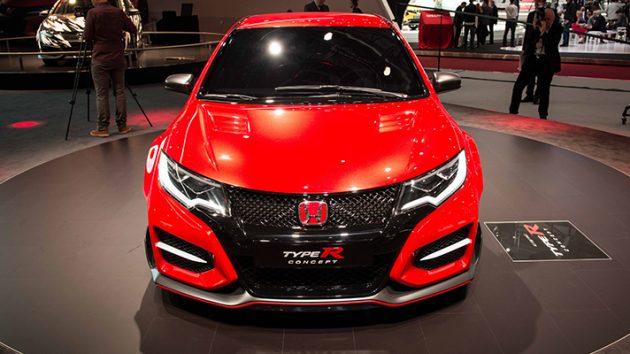 Exterior of Honda Civic Type R
The front fascia of the vehicle is dominated by new upper and lower grilles. The newly designed bumper is decorated with two functional intakes that ensure fresh air for a powerful drivetrain under the bonnet of the vehicle. The wide front splitter that has been attached to the bumper as well reduces lift at higher speeds and redirects fresh air toward the underside and rear diffuser. The vehicle arrives with 19 inch wheels and 235/35 R190 tires that are specially designed for the Type R.
The new side skirts seem to be aerodynamically-improved. The rear end is actually where the vehicle shows all its glory. The rear wing seems to be less scary than the one the Civic Type R concept wore in 2013. The vehicle arrives with four-pipe exhaust system and a more functional aerodynamic diffuser. The 2015 Honda Civic Type R is 172.83 inches long, 73.93 inches wide, and 57.71 inches tall.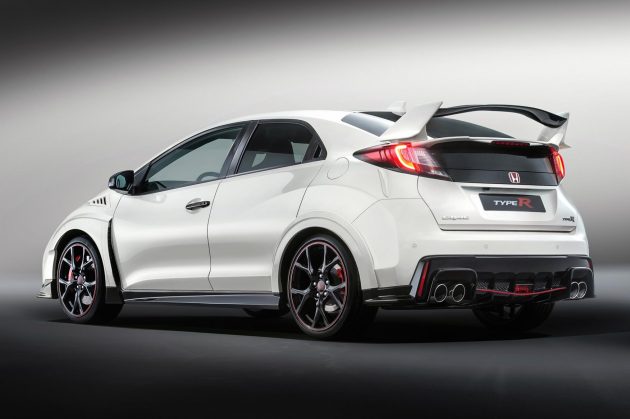 Honda Civic Type R 2015 Interior
If we compare the exterior and interior design of the newcomer, we can simply say that the interior is less extravagant than the exterior but it is still really great. You will see a gear lever which is made out of machined aluminum alloy. The front seats are excellently designed. They are sculpted to offer great lateral support at higher speeds and during hard cornering. The seats are covered in red and black fabric with red double-stitching and a swede effect. A steering wheel is wrapped in leather and it is also decorated with double-stitching.
2015 Honda Civic Type R Engine
We have already said that the new 2015 Honda Civic Type R will be excellent in terms of performance and all that is made possible by adding a powerful direct-injected turbocharged 2.0 liter VTEC TURBO engine under the vehicle's hood. The engine is capable of producing 306 ponies 295 lb-ft of torque. It can accelerate from 0-to-100 km/h in only 5.7 seconds. Its top speed is 167 MPH. The engine is mated to a six-speed manual transmission.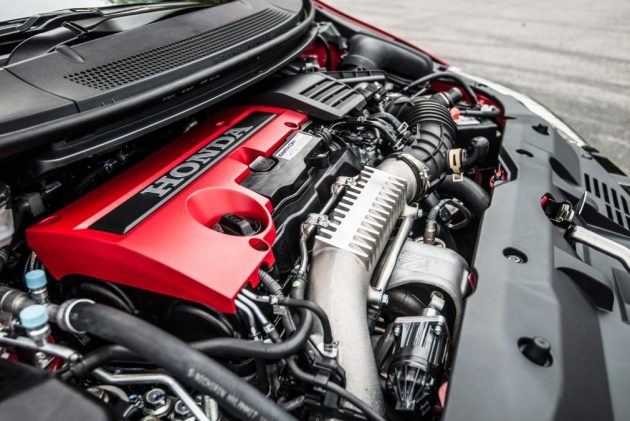 Pricing of 2015 Honda Civic Type R
The starting price for this excellent model is estimated to be £30,000. The exact release date hasn't been announced yet, but we assume that the vehicle will go on sale in 2015.