The third generation of the Lancia Ypsilon arrived on the market in 2011 and since then the vehicle hasn't been changed. Even though the vehicle still looks good and appealing, the company decided for mid-life facelift. Car makers in general have no time to waste and work constantly to build, produce, and launch as powerful, as stylish, and as attractive vehicles as possible. There was a time when it was quite easy to choose a car and nowadays it is mission impossible because there are bunch of cars out there.
If you are looking for a vehicle which offers decent performance and has unusual and unique design, you should wait for a while before the brand-new 2016 Lancia Ypsilon hits the market. The first spy photos of the vehicle have been released by Passionate Auto Italiane. The vehicle was caught on the European streets during test drive. The test mule clearly reveals that many things have been changed on the vehicle, but yet it will still be a recognizable Lancia Ypsilon. Let's check what this lovely car has to offer to its customers.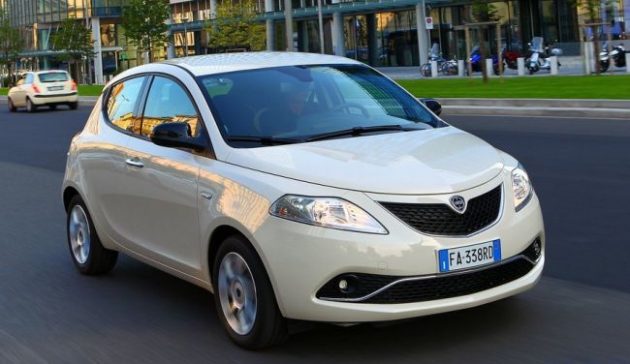 2016 Lancia Ypsilon Exterior
The new 2016 Lancia Ypsilon debuted at the 2015 Frankfurt Motor Show when the company fully revealed this adorable car. The first thing you need to know about the upcoming model is that it will be offered in three different and great trim levels. Those levels include the Silver, Gold, and the highest trim level Platinum. When you first set your eyes on the newly designed 2016 Lancia Ypsilon, you will immediately fell in love with its charming and appealing design.


There are many new features you will notice on the newcomer. For example, the front fascia arrives with excellently designed headlights. The grille of the car will also be refreshed together with the company's logo placed just above it. The vehicle will also sport newly designed bumper and new fog lights housing. The fog lamps of the car will grow in size. The rear end of the upcoming model will mostly remain unchanged. The side profile of the car will also remain intact. It is interesting to mention that the new 2016 Lancia Ypsilon will be available in twelve different exterior colors so all customers will be able to choose the color they actually want.


The potential customers will be able to choose between Avorio Chic, Rosso Argilla, Nero Vulcano, Bianco Glacè, Cipria Glam, and Grigio Khaki. There will also be Bianco Neve, Blu Oltermare, Grigio Pietra, Blu di Blu, Grigio Carrara, and Grigio Argento. Now when you know what colors will be offered, you also need to know that the vehicle will be offered with a set of 15 and 16 inches alloy wheels.
Interior of Lancia Ypsilon 2016
As far as the interior design of the 2016 Lancia Ypsilon is concerned, there are no many official details but the company has confirmed that there will be a great number of refreshments. Even though the vehicle is not that long, its cabin will be spacious and pleasant place to drive in primarily because the vehicle is quite tall. When it comes to the level of equipment, things will remain pretty much the same except that there is now a new Unconnect entertainment system with 5 inch color display.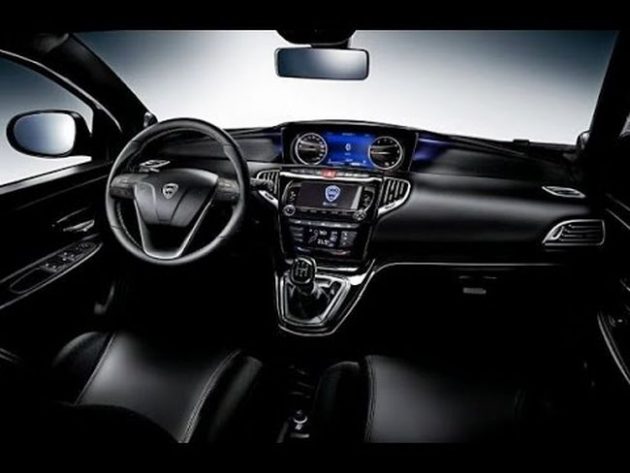 2016 Lancia Ypsilon Engine
Under the hood of the newcomer you will find five engine options including: 1.2-litre Fire Evo II four-cylinder naturally aspirated petrol drivetrain which makes 69 hp and 102 Nm of torque. 1.3-litre Multi Jet II four-cylinder turbo-diesel power unit which delivers 94 hp and 200 Nm of torque.0.9-litre TwinAir two-cylinder turbocharged petrol power plant which generates 84 hp and 145 Nm of torque, a 1.2-litre Petrol + LPG engine making 68 hp and 102 Nm of torque, and a 0.9-litre Petrol + CNG engine delivering 79 hp and 140 Nm of torque.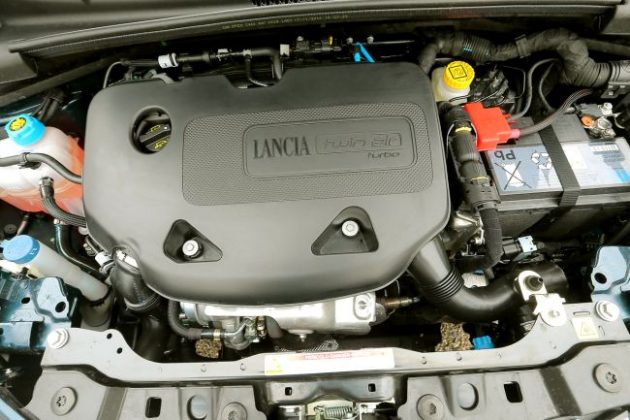 More on History of the model: https://en.wikipedia.org/wiki/Lancia_Ypsilon