The Kia Ceed is a compact vehicle produced by the South Korean car company Kia. The Ceed is Kia's first European designed and built car, and Kia intends to sell this vehicle exclusively in Europe. Available as a five-door hatchback, a three-door hatchback (Pro Ceed) and a five-door estate (Ceed SW). All three versions will be available as GT models as well. The 2016 Kia Ceed GT will be available with various improvements. The design of the new Ceed GT will be refreshed and the vehicle will also receive a new twin-clutch transmission. The company also announced better fuel-efficiency so we are really looking forward to the 2016 Kia Pro Ceed GT.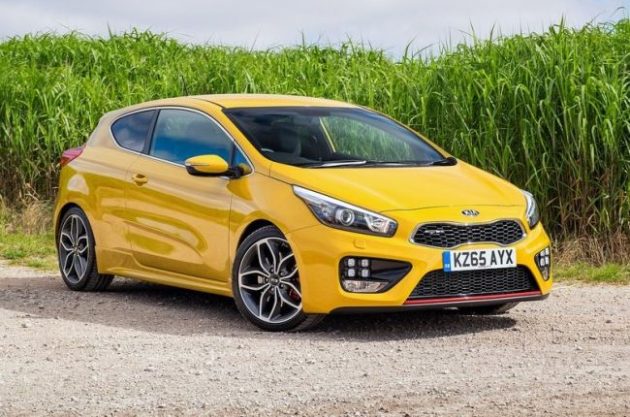 2016 Kia Pro Ceed GT Exterior
By looking at the photos, the new 2016 Kia Pro Ceed GT will not be much different than the previous model. Some new things will be implemented such as the slightly altered front sport bumper, dressed up grille, chrome frames, nicely wrapped Xenon (LED) Adaptive Lighting System with Automatic Leveling and Ice Cube LED Daytime Running Lights. The rear exterior features includes a redesigned bumper and LED tail lights with reflectors. 17-inch and 18-inch alloy wheels will be available as well. The vehicle bears a coupe-style sporty look with very distinctive lines, and it is one of the best looking car in its segment.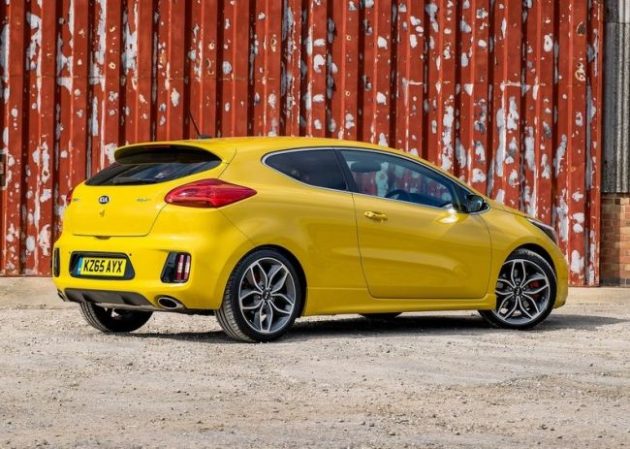 Interior of 2016 Pro Ceed GT
The cabin of the new 2016 Kia Pro Ceed GT comes with lots of improvements. The new vehicle boast high levels of interior features including comfort. Cabin is quite spacious and comfortable with lots of premium materials used in its production. Newly-designed steering wheel bears a subtle GT logo and gear-stick is chrome enhanced. Lots of space for the cargo is available, with rear seats folding option. The 2016 Kia Pro Ceed GT is available with quite impressive range of audio,communication and information specifications including 7-inch touchscreen Satellite Navigation with European Mapping & Traffic Messaging Channel (TMC), 6-spaker audio system, Reversing Camera System, Electric Sound Generator, etc. Safety and driving dynamics features are Electronic Stability Control (ESC) & Vehicle Stability Management (VSM), Brake Assist System (BAS) $ ABS with Electronic Brake-force Distribution (EBD), Emergency Stop Signaling and plenty of more.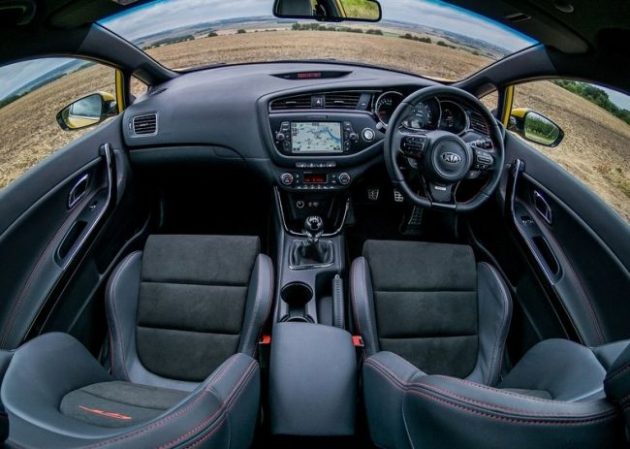 Kia Pro Ceed GT 2016 Engine and Transmission
Under the hood of the new Ceed there is a new 1.0 liter 3-cylinder Eco turbo engine, with two power outputs of 100 PS and 120 PS with maximum torque at 172 Nm for both. This engine will be paired with a seven-speed dual-clutch transmission. Another engine option is a 1.6 litre TGDI diesel engine,generating around 204 PS and 265 Nm. 6 or 7-speed transmission will be paired to this motor.Acceleration to 100km/h for this engine is 7.6 seconds while co2 emissions is 179g/km.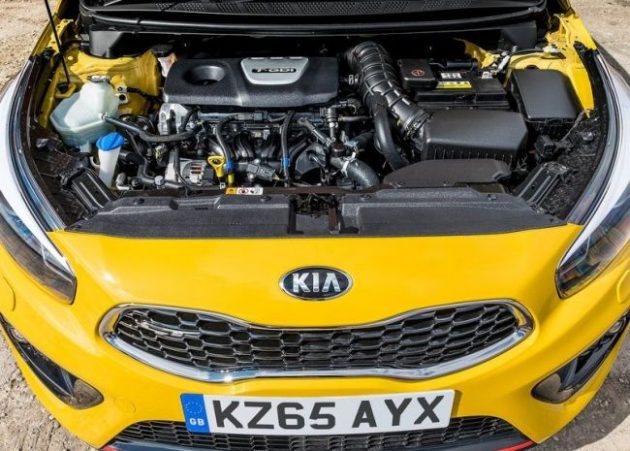 Release Date of new 2016 Kia Pro Ceed GT
Since the 2016 Kia Pro Ceed GT has been revealed at the 2015 Frankfurt Motor Show, the car is estimated to arrive at the European market in the end of 2015.
2016 Pro Ceed GT Kia Price
The starting price of the new 2016 Kia Pro Ceed GT is estimated to be around $19,000 for the basic model. Version with different range engine will be available also. The new pro cee'd GT with 1.6 liter T-Gdi 201 bhp with 6-speed manual transmission starts at $24,000. With Kia's 7 year/100,000 mile warranty the price is definitely affordable.
More info on netcarshow.com