The Jaguar C-X17 is a compact crossover SUV designed and developed by the British car manufacturer Jaguar. The C-X17 saw its debut in 2013 at the Frankfurt Motor Show as Jaguar's first crossover SUV. It is thought that this model will evolve into a production model, and it was confirmed at the 2015 North American International Auto Show, that the production version of the 2016 Jaguar C-X17 would bare the name – F-Pace. It is very interesting how Jaguar's first sports crossover vehicle will manage in the market dominated by competition such as German and Japanese car manufacturers.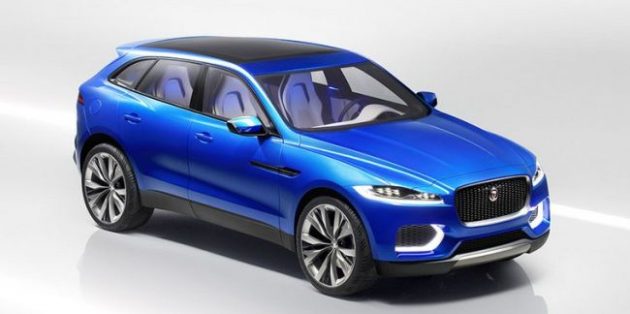 Exterior of 2016 Jaguar C-X17
The exterior of the Jaguar's first SUV represent on of the most seductive designs. It has very stylish, sporty and exciting look. The new 2016 Jaguar C-X17 is designed with remarkable proportions, clean lines and balanced form. In the production process, the company will use light and high quality materials such as Jaguar's innovating aluminum-intensive modular architecture. The car also features panoramic roof. The exterior of this assertive and powerful vehicle is going to be a big refreshment next year.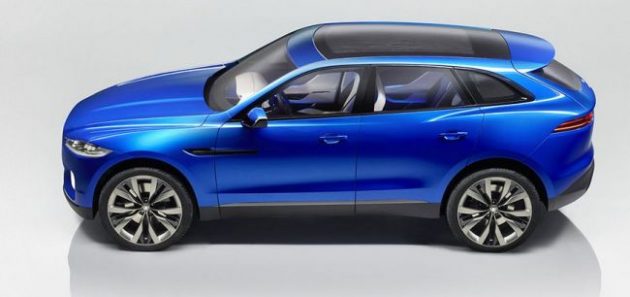 Jaguar C-X17 2016 Interior
The cabin of the 2016 Jaguar C-X17 blends together very advanced and innovating technology with traditionally used high-quality materials, creating a vehicle of true luxury and sophistication. There is plenty of room for both cargo and passengers. The original Cesium Blue model that was reveled in Frankfurt features 4 stylish seats, while the Liquid Gold version comes wit a 5 seat arrangement. Advanced technology within the vehicle is state of the art. The new model features many high-tech specs such as Interactive Surface Control, Meridian 3D Surround, Rear Wheel Drive, Torque Vectoring and Rear Exit Detection.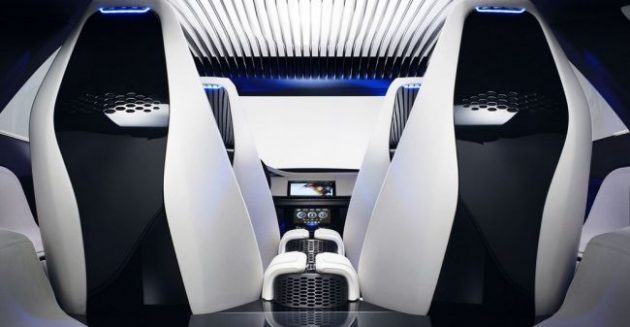 2016 Jaguar C-X17 Engine and Transmission
It is expected that the new 2016 Jaguar C-X17 come with a turbocharged 2.0 liter 4-cylinder engine, capable of generating maximum output of 25 horsepower and 224 lb-flt of torque. Other possibilities might be a 3.0 liter diesel V6 engine which is expected to produce a 296 hp and a supercharged V6 petrol engine, generating amazing 375 hp. This engine options will be matched with eight-speed continuously variable transmission. Performance wise, the 3.0l engine capable of hitting 62mph within 6.2 seconds, the 2.0l goes from zero to sixty in 8.9 seconds, and the supercharged V6 petrol accelerates in just 5.5 seconds.Since the C-X17 comes with different range of engines, the new model offers an excellent fuel economy. The 2.0-litre diesel will emits 130 grams of CO2 per km and consume 57,7 mpg, while the 3.0 l engine will return 47.1 mpg.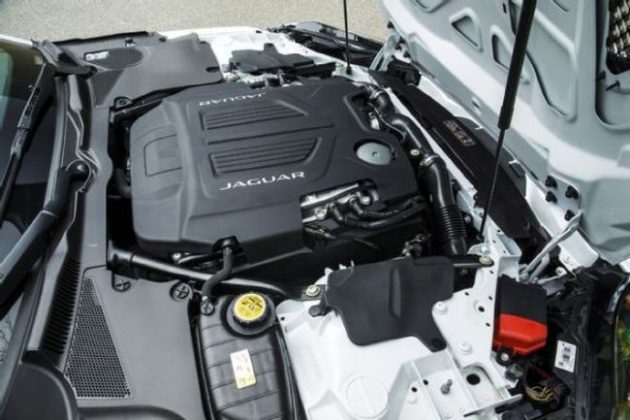 2016 Jaguar C-X17 Release Date
The company still hasn't announced official release date of the new 2016 Jaguar C-X17. Still, it is believed that this amazing crossover will hit the markets in spring or summer of the 2016.
2016 C-X17 Price
Starting price of the new 2016 Jaguar C-X17 is estimated to start at approximately $48,000 for the basic version. Still, this data is not yet confirmed, and people should expect that it bears a price tag as rivals Porsche Macan and Volvo XC60.
More info on official Jaguar site.