The newly made 2016 Buick Cascada presents, in fact, a quite attractive and utterly comfortable four-seat convertible. This imaginatively designed convertible shares its platform with its sibling Buick Verano with which, in fact, doesn't have anything else in common.
Certainly, the highly interesting fact is that all-new made Cascada convertible, has been available, for a couple of years, now, in the European car market under the name Opel Cascada, although it has been presented to the Americans as a brand new, fresh made variant.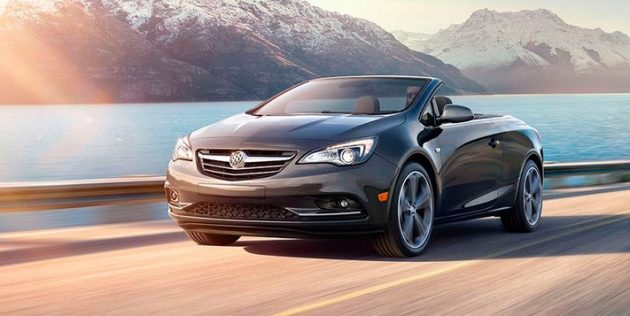 Interior, Exterior & Appearance of new 2016 Buick Cascada
As we have, already, pointed out that the Verano and Cascada are in fact, siblings under the skin, despite that fact there aren't sharing any body panels, whatsoever. This divine crafted convertible rides on a slightly longer wheelbase than its sibling and, at the same time, is an inch longer and an inch wider, in overall. Thanks to a bit longer wheelbase, which is similar to one we could find in the Chrysler's models, Cascada offers a much more space in rear rows, which are, now, suitable to accommodate, an average height, adults. One essential feature, by our most humble opinion, which newly made Cascade distinguishes from all the rest convertibles have been available these days is the Cascada's two-passenger rear seats. These seats, even can be folded down, in order to expand trunk space.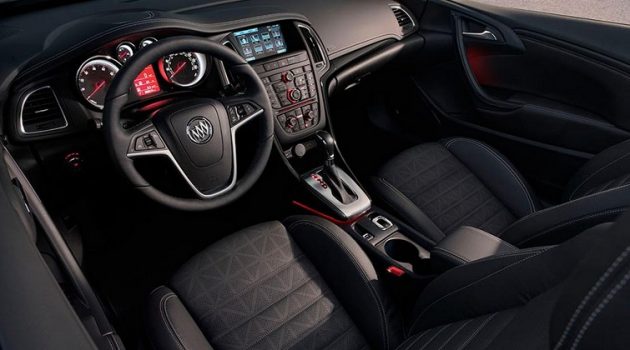 One can also find the following information quite useful and interesting- newly made Cascada shares its chassis design with the European Opel Astra model and in the American soil newly crafted Cascada will share its front suspension with the Buick Regal model. If that means it's going to offer an utterly lively, highly comfortable, smooth and supple driving feeling combined with the quite easy handling (which are the most striking features that have been considered to be the main features of a famous Buick Regal) then we are eagerly waiting to see and test the Cascada's driving performances.


Worth of mentioned, certainly, are and the other pretty cool hi-technology features, such as: Buick's the latest technology IntelliLink navigation system, which comes along in pair with Siri Eyes Free (the hi-tech feature that enables hands-free calling and text messaging), very wide onboard 4G LTE full color touch-screen matched with strong and reliable Wi-Fi connectivity, an advanced rear parking sensors coupled with highly accurate rearview camera and upgraded lane departure warning system.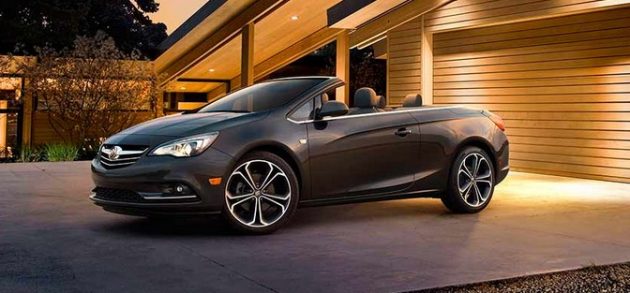 2016 Buick Cascada Engine
When it comes to this particular section, it is planned that the 2016 Buick Cascada comes along equipped with a really potent turbocharged 1.6-liter four-cylinder engine option. Which is considered to be just enough capable to pump about a 200 horsepower and to deliver approximate around a 206 pound-feet of torque. This particular powertrain option will be available for sale coupled with a six-speed automatic transmission and adjusted for the front-wheel drive, exclusively. Maybe, these figures won't fit for those buyers, who are striving for the more potent engine options, but, the most likely, will suite for all those, who are desiring to possess an utterly comfortable convertible suitable for cruising.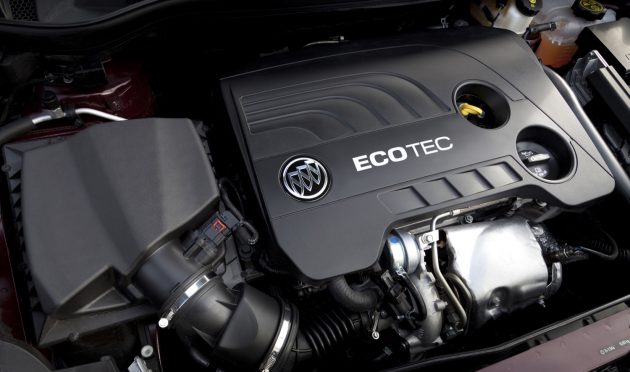 Buick Cascada 2016 Release Date & Price
Although, the exact price for all-new crafted Cascada is well kept secret, by our estimations the price should be in the range of about $30, 000 or so. It is intended that the 2016 Buick Cascada goes on a global sales at the very beginning of the following year.
More details on official site: http://www.buick.com/cascada-luxury-convertible.html