With its new Q50, Infiniti aims to seduce the Audi A4 and the BMW 3-Series since the Q50 will be offered with a choice of gasoline and gasoline/electric hybrid engines. The vehicle has everything to blow up its competition: attractive look backed up with powerful engines under its hood. This year, it will hit the market mostly unchanged, apart from a brand-new lightweight wheel package. Its cabin will be comfortable and it will host a wide range of electronics and safety and convenience features. The vehicle's main strengthens are its power, striking good appearance, excellent handling, and interior luxury, so if you are looking for a vehicle with all these qualities, and all that offered at an affordable price, you should definitely think about the 2017 Infiniti Q50.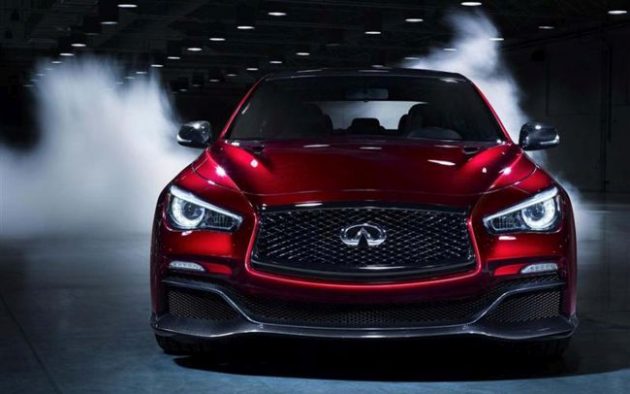 Exterior of 2017 Infiniti Q50
Many carmakers started stretching their envelopes recently, but it seems that Infiniti has something different in mind for its Q50. The refreshed sedan will come with rather bold design. Its front end will host a double-arch grille which emphasizes vehicle's character and makes a statement. The carmaker decided to leave it conservative because they know we won't be sick of it in a few years. Apart from the mildly refreshed grille, there are some other touches to be mentioned. The 2017 Infiniti Q50 comes with a pair of LED headlights, revised daytime running lights, and fresh taillights. The major change for the 2017 model year is a brand new set of wheels from RAYS. Namely, the vehicle will ride on 19-inch wheels.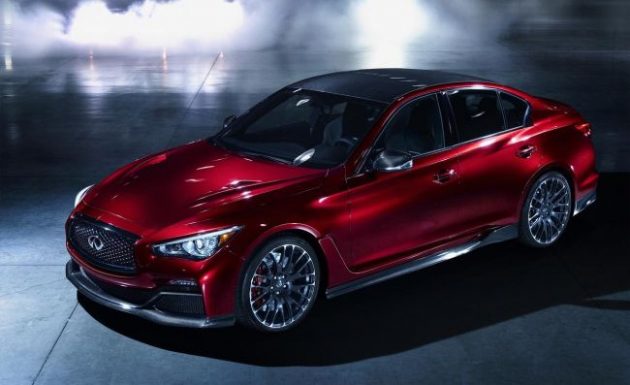 2017 Infiniti Q50 Interior
The cabin of the newcomer also has several new touches. The first thing we noticed is that the carmaker took touch-screen input to a completely new level, and now employed two screens. The separate screens work in pair, so for example while the lower screen shows you a destination, the upper units shows you a map. Not everyone will be fond of this, but we personally find it to be a very clever solution. Other than that, things are pretty much the same. The 2017 Infiniti Q50 has a comfortable and luxurious cabin. The sedans like the Q50 can accommodate up to five passengers at the time, but they hardly ever do. The base model of the Q50 is equipped with leatherette seats, an audio system with 6 speakers and HD radio, dual-zone automatic climate control, USB ports, push-button start, etc. Higher trim levels get even more.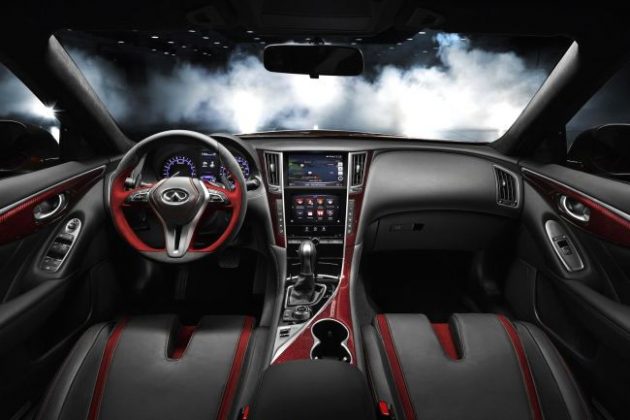 Infiniti Q50 2017 Engine
There will be two engines in the game for the upcoming 2017 Infiniti Q50. The engine options are a 3.7-liter V6 engine with the maximum output of 328 horses and 269 lb-ft of torque. The second engine option is a hybrid which includes a 3.5-liter V6 power-plant and an electric motor. The power output of this engine is rated at 360 horses 258 lb-ft of torque.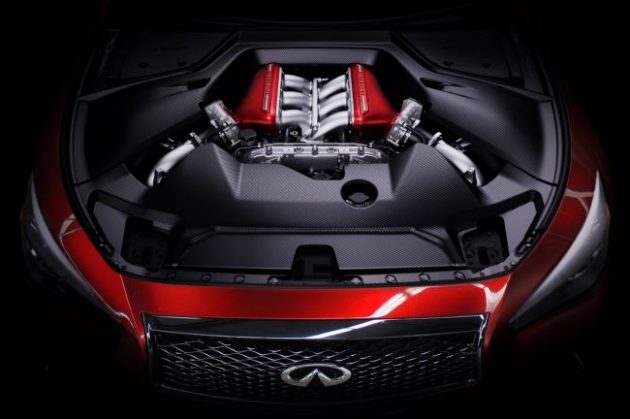 Pricing of 2017 Q50
The base 2017 Infiniti Q50 will be offered at $38,000. The top-range Premium trim level starts at $41,000. The carmaker hasn't said a word about the release date of the vehicle yet.
Here is something about history of the model: https://en.wikipedia.org/wiki/Infiniti_Q50