Hyundai Cars have been in India for so long that most of us do not even know that the brand does not belong to India. Hyundai is a South Korean automobile manufacturer that came to India in May 1996.
I It has been over two decades that Hyundai has made a big name in the country. Also, it is one of the top five biggest automobile companies in the world. You can find the entire collection of Hyundai Cars at Droom, which will include all new and used cars of brand.
It has also managed to sell more than 5.36 lakh cars in India over the years and has grabbed a market share of 16.30 percent. Even if Hyundai has become a big part of Indian market, we are sure many of you do not know these 10 amazing facts about Hyundai cars. It is always great to know something new and explore the hidden truths about a prominent player in the market.
It has been almost 30 years that Hyundai is ruling the auto market in India in the mainstream as well as in a unique manner. It has maintained each factor that an auto brand should follow. Neither it has compromised in the technology part, specifications, designs or even price. When its competitor brands have increased the car prices manifold, Hyundai has maintained the same budget considering the customer's pockets.
So, if you are looking for a car brand that has lower prices, great reliability factors, amazing safety support, then Hyundai cars will be apt for you. However, before owning a Hyundai car, you should study 10 amazing facts about Hyundai cars. If you know all the 10 points, then you are a true Hyundai fan or you have enough knowledge about your surroundings.
1. The Hidden Meaning in Brand Name
Hyundai in Korean means "Modernity" which also suits the brand's slogan- "New Thinking, New Possibilities."
Have you ever taken a closer look at the logo of Hyundai? If yes, then you must have noticed that the letter "H" in the brand logo is a little slanted which symbolizes two individuals shaking hands. This emphasizes the trust between a company and its consumer. The oval around slanted H represents the goal to make such deals around the world. Did you know about it? Ok let's check the 2nd one.
2. Hyundai Started as a Construction Company
Shocked? Yes! The first thought when someone hears the name Hyundai is cars but little do people know that Hyundai group started as a construction company in 1967. After two decades it built itself as an automotive company named The Hyundai Motor Company. Both are now separated and no longer affiliated to each other. Have you ever guessed that Hyundai can be a construction company primarily? If yes, then great job! Let's move to the 3rd point.
3. A Game Changing Warranty
Hyundai is the first automotive maker company in the world that gives a 10-year/ 100,000 mile warranty on its automobiles. No automaker had offered up to this point yet. Isn't it a game changing warranty?
4. The First Hyundai Designer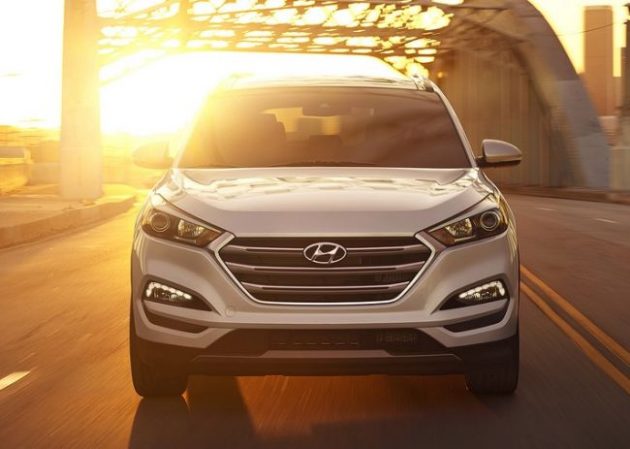 The first model, the Hyundai Excel, was a low-cost subcompact car which was accused of being cheap and criticized by the consumers. Little do people know that this Excel model was designed by the same person who designed BMW M1 and DeLorean DMC-12. Were you aware of it? If yes, then give a big clap for yourself.
5. Production of Their Own Steel
Most automobile companies around the globe purchase their Steel from suppliers. Hyundai rather than sourcing it from other manufacturers, it owns it's Steel in South Korea. The Hyundai Steel Co. Ltd. is the firm that manufactures high quality steels for the Hyundai vehicles at low cost. This is marvelous. If you even got 5/10 score, then great job done.
6. Different Type of Batteries
Most automobiles in the world are installed with a standard lithium-ion battery while Hyundai is the first and only brand that uses lithium polymer batteries in its EVs. These batteries are lighter, compact and result in higher energy content per cell. This is good to know. Let's move to the 7th point.
7. Hyundai in Europe
Hyundai has been the biggest seller of automobiles in Europe over the years. More than 90% of Hyundai vehicles are only sold in Europe. Over the years the popularity of Hyundai vehicles has made the brand a big exporter in Europe as well as in North America. Wow, Europe is a Hyundai fan. Great to know this. Were you aware of it?
8. The World's Biggest Automobile Manufacturer
Hyundai is the biggest automotive factory in the world which is situated in South Korea. It produces over 1.6 million vehicles every year over a dozen models. There are more than 34,000 workers employed in the Ulsan factory which has an area of 54 million square foot. Great! Let us check the 9th fact.
9. Failed Export to Canada
What most people know is Hyundai started its first export from the USA, but a little birdie tells Hyundai exported their Car Pone to Canada in 1984. However, due to some issues this export failed. Two years later Hyundai exported its cars to the United States. No way you were aware of it. Are you? That's great.
10. "Need for Speed" Featured Car
Hyundai made a sports model named Hyundai Coupe in 1996 which was introduced at the Geneva Motor Show. This Hyundai car became quite popular because of its low cost that it was featured in the popular video game series "Need for Speed".
If you have scored 10/10, in these hidden facts about Hyundai cars, then you are a gem. If you haven't heard about any of these facts before, then it was a great learning.
Droom is sure that these interesting facts about Hyundai cars have helped you to improve your knowledge bank. And Droom certainly knows and confirms that if you are a fan of Hyundai cars, then each Hyundai collection will be available for you at Droom. You just need to submit your requirement at Droom and you will get the exact match of your requirement and buy it instantly.