The well-known Ram Heavy Duty has been on sale since 1981 and has a really long history. At first, the vehicle was powered by a 5.9-liter, Cummins turbo-diesel engine, which was something unreachable for some other great names like Ford and GM. Thanks to this engine, the sales of the vehicle were growing constantly because of the direct-injection fuel system, and better performance and output. Back then, the Ram Heavy Duty had what other vehicles didn't have and that is why it was much better than the competition.Four generations after that, the Ram Heavy Duty is still ahead of competition with its powerful engine, powerful exterior, and unique towing and payload towing stats. The 2015 model will hit the market significantly improved. We will witness changes in terms of engine, exterior, and some interior enhancements. The 2015 Ram Heavy Duty truck will be offered with three different cabin configurations, three different bed lengths, three drivetrain choices, and two-or four-wheel drive system, so basically it can be suitable for any kind of job you are doing.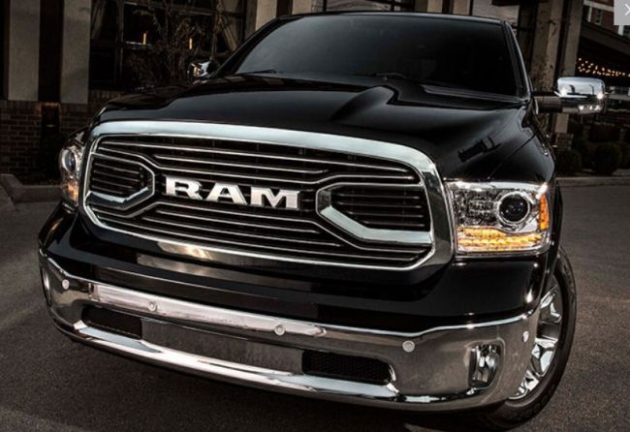 2015 Ram Heavy Duty Exterior
When you set your eyes on the new 2015 Ram Heavy Duty, you will immediately realize that its exterior is inspired by the Ram 1500 series truck. However, there is a great number design cues which make the newcomer unique. The front fascia of the truck sports a taller grille which, besides the fact that makes the vehicle more powerful, also ensures additional airflow into the radiators. The front bumpers of the vehicle have also been revamped and now look different.
The vehicle keeps the large, landscape-oriented fog lamps. The fenders of the vehicle smoothly wrap around it and seem to be integrated, unlike Ford's fenders which seem to be glued. Towing mirrors arrive as standard equipment, and they swivel 90 degrees for excellent viewing area while towing. It is important to mention a large majority of the vehicle is covered in chrome which ensures great look for the vehicle but also has positive impact when it comes to the weight of it.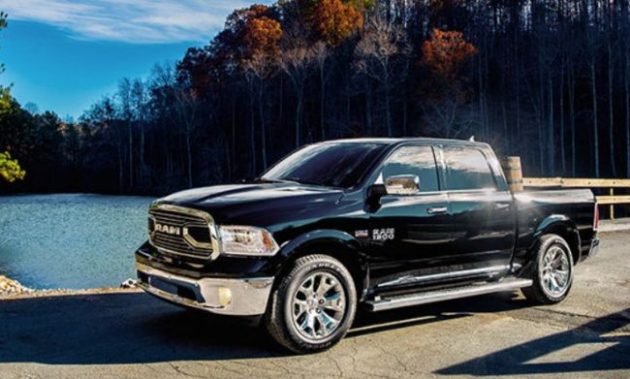 Interior of Ram Heavy Duty
When you peek inside of the cabin of the new 2015 Ram Heavy Duty, you will be surprised how much luxury the cabin has to offer. It is probably the most luxurious cabin when it comes to this segment. When it comes to the Tradesman trim level, its cabin is dominated by Vinyl seats and floor. The combination perfectly shows that ruggedness and comfort are not mutually exclusive. The Laramie Longhorn arrives with all bells and whistles which you usually found in luxury sedans.
Power adjustable leather seats, pedals with power adjustment, an excellent 8.4 inch Unconnect entertainment system, and great storage compartments are all offered. The upcoming vehicle offers a great deal of tow-ready features in its cabin. There will be a backup camera, integrated trailer brake controller, stability control system, and many others. The gauge cluster is quite simple and easy to use, with all necessary information available.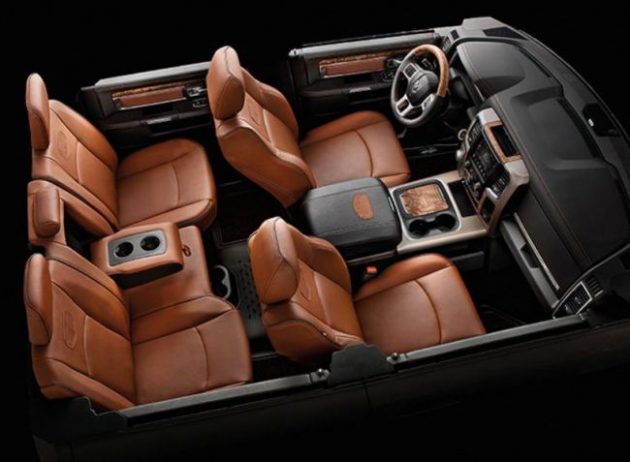 Engine options of 2015 Ram Heavy Duty
Under the hood of the 2015 Ram Heavy Duty, you will find three engine options. The first engine arrives in the form of a 5.7-liter HEMI V-8 engine capable of producing 383 hp and 400 pound feet of torque. It is coupled to a 66RFE six-speed automatic shifter. The second available engine is a 6.4-liter gasoline-fed HEMI V-8 which kicks up 410 hp and 429 pound-feet of torque. It is mated to a 66RFE or 68RFE six-speed automatic shifter. The third engine arrives in the form of a d 6.7-liter Cummins turbodiesel which can be coupled to a six-speed manual, 68RFE six-speed automatic, and Aisin Six-speed Auto. With six-speed manual, the engine kicks up 350 hp and 660 pound-feet of torque, with the 68RFE six-speed automatic it delivers 370 hp and 800 pound feet of torque, and with the Aisin six-speed automatic it delivers 385 hp and 865 pound-feet of torque.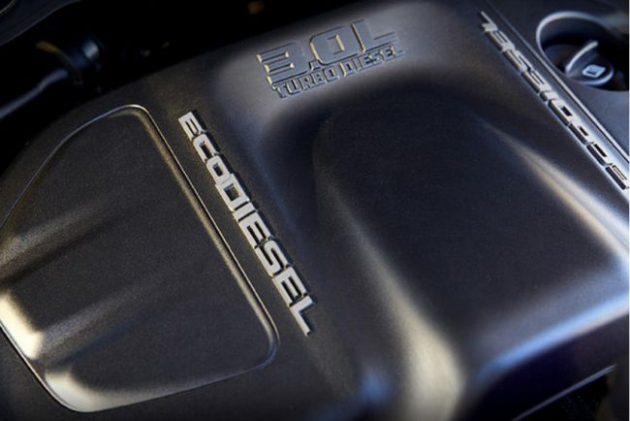 For more details click here.