When we had the highly exclusive opportunity to check out newly refreshed 2015 Audi A6, we must confess that we were so disappointed. Wondering why? Mainly because, after launching on a global car market the current generation, we have been expecting, according the official announcements, to see some bigger and, certainly, much more visible changes and upgrades in three main areas-interior, exterior and in the engine section.
Once we have recovered from the primary shock and unpleasant surprise, we have thought a little bit better. The truth is that the current Audi A6 has been very praised among the vast population, regardless of the exact age, so maybe the developers of a newly variant, didn't want to take a risk by creating brand new Audi A6. So, they, naturally, have decided to play on safe, in order to satisfy almost anyone's expectations. Newly Audi A6 still is a very strong performer in almost every category.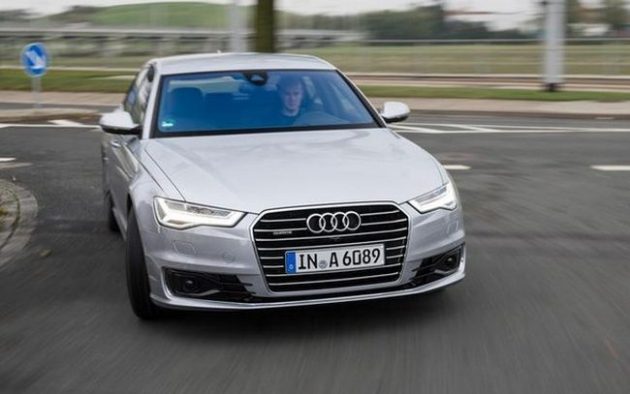 2015 Audi A6 Interior, Exterior & Appearance
The 2015 Audi A6 presents, in fact, a midsize luxury equipped sedan, which is going to be available in six trim levels. Ranging from the base model to the most exclusive of this whole lineup, their labels, are: – 2.0T Premium, 2.0T Premium Plus, 3.0T Premium Plus, 3.0T Prestige, TDI Premium Plus and TDI Prestige. While, the trims named: 2.0T, 3.0T and TDI have been distinguished by the exact motor option, which have been placed under the A6's hood.
Of course, depending on the exact opted trim level, follow the rest of a gear.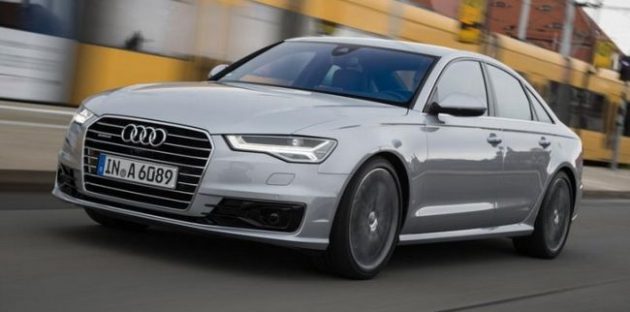 So, a slightly upper 2.0T Premium Plus trim level comes along equipped with: power-folding exterior mirrors, front and rear parking sensors, a voice-activated navigation system, a rearview camera coupled with a blind spot monitoring system and HD radio that comes along paired with Bluetooth audio connectivity.
In case that you've opted for a 3.0T Premium Plus trim level, you can expect to get pretty similar gear as the 2.0T Premium Plus, but also some additions like: "S line" exterior enhancements and a fuel-saving engine enriched with the advanced stop-start system.
While, the 3.0T Prestige offers you pretty cool and utterly trendy stuff, such as: adaptive LED headlights which comes along paired with ambient LED cabin lighting, a power-adjustable steering wheel, ventilated front seats, a 14-speaker Bose audio system and a head-up display.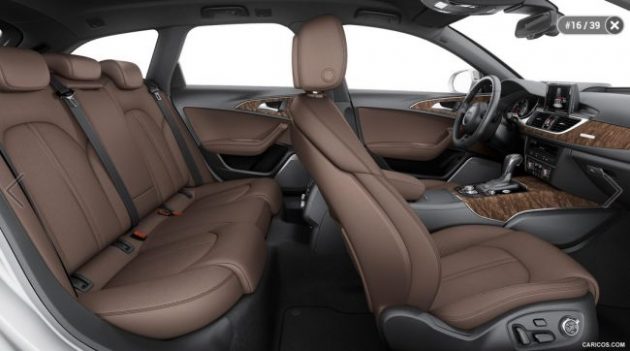 Audi A6 2015 Engine
We have, already, pointed out that each of the three trim levels- 2.0T, 3.0T and TDI come with a different powertrain option. So, for the 2.0T under the hood is placed a turbocharged 2.0-liter four-cylinder engine, which can pump up to 220 horsepower and to deliver approximate around a 258 pound-feet of torque. It is available in a front-wheel drive mode and paired with a continuously variable automatic transmission.
While, the power-plant intended for the 2015 Audi A6 3.0T is a supercharged 3.0-liter V6 that produces 310 hp and develops up to a 325 lb-ft of torque. This particular engine option is matched with the eight-speed automatic engine with incorporated stop-start technology and adjusted for all-wheel drive.
The third Audi A6 TDI comes along equipped with a 3.0-liter turbo diesel V6, which is considered to be just powerful enough to develop the strength of about 240 hp and to deliver up to 428 lb-ft of torque, at the same time.
Find out more Audi A9 concept!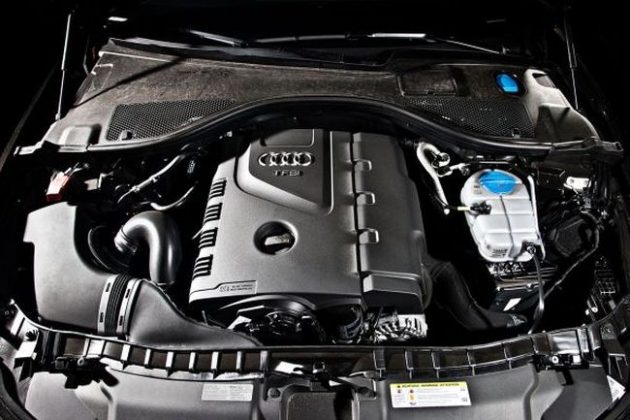 Release Date & Price 2015 Audi A6
The 2015 Audi A6 price has already been estimated and comes in a range from $44,800–$58,700, depending on the chosen trim level. This newly made variant has been revealed, while the global sale is expected to start this winter.
For more specs about 2015 Audi A6 click here: http://www.thecarconnection.com/overview/audi_a6_2015