When it comes to transporting your precious vehicle, the car shipping process can often feel like a maze. With numerous options available and various factors to consider, it's essential to have a clear understanding of the process to ensure a successful journey. Whether you're moving across the country or buying a car from a different state, these tips will help you navigate the car shipping maze and ensure your vehicle arrives safely at its destination.
Understand the Different Types of Car Shipping Services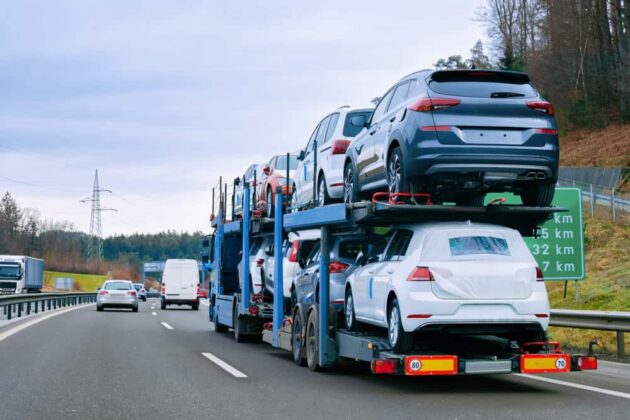 Car transport services offer various options to cater to different needs and budgets. The most common options include open-air transport and enclosed transport. Open-air transport is more affordable and commonly used for standard vehicles, while enclosed transport provides extra protection for high-end or classic cars. Choose the option that best suits your vehicle and budget, and discuss the details with your chosen car shipping company to ensure a smooth experience.
Prepare Your Vehicle for Shipping
Before handing over your vehicle to the car transport service, it's essential to prepare it adequately. Clean your car thoroughly, both inside and out, to ensure any existing damages are visible. Take photographs of your vehicle from different angles to document its condition before shipping. Remove any personal belongings from the car, including loose items and aftermarket accessories, to avoid any damage during transit. Finally, ensure that your vehicle has a quarter tank of gas or less, as a full tank can add unnecessary weight and is not allowed for safety reasons.
Review the Insurance Coverage
While reputable car shipping companies have insurance coverage, it's essential to review their policy and understand the extent of coverage. Inquire about the details of their insurance policy, including deductibles and any limitations. It's also a good idea to check with your own auto insurance provider to determine if your vehicle will be covered during transport. Taking these steps will give you peace of mind knowing that your vehicle is protected throughout the shipping process.
Confirm the Pickup and Delivery Details
Once you've chosen a car transport service, it's crucial to confirm the pickup and delivery details. Provide accurate addresses and contact information to ensure a smooth and timely process. Keep in mind that some areas may have restrictions on large transport trucks, so be prepared to meet the driver at a nearby accessible location if necessary. Additionally, discuss the estimated timeframe for delivery and any potential delays that may occur due to weather conditions or other unforeseen circumstances.
Leave a Review and Share Your Experience
After your car shipping journey comes to a successful end, take the time to leave a review and share your experience with the car transport company. Your feedback can help others who are considering similar services, and it also serves as a way to appreciate exceptional service or provide constructive criticism. Leaving a review can contribute to the overall improvement of the car shipping industry and help future customers make informed decisions.
So, take the time to make informed decisions, prepare your vehicle adequately, and communicate effectively with the car transport company. Sit back, relax, and let the professionals take care of transporting your car to its destination while you focus on your own exciting journey ahead.