The Citroen C4 Picasso is a compact multi-purpose vehicle (MPV) produced by the French manufacturer Citroen. Available as a five seater and a seven seater version, called the Grand C4 Picasso. The new 2016 Citroen C4 Picasso opens up a new chapter for the company. The model has all things a good, reliable family car should need. It offers more space and capacity, more stylish design, with exceptional fuel efficiency and CO2 emissions. The 2016 Citroen C4 Picasso is a very nice choice for a family car, and with affordable price it is expected to achieve good results in the market-place.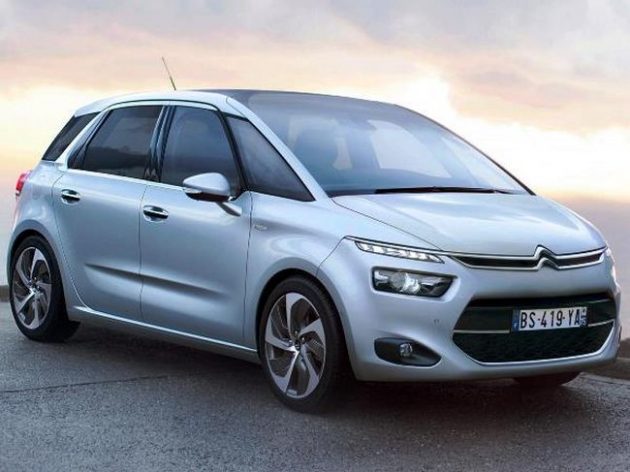 Citroen C4 Picasso 2016 Exterior
The exterior design of the new 2016 Citroen C4 Picasso is quite excellent for a family car. The car bears an expressive, modern and high-tech look with distinctive personality. The front of the car features spectacular LED daytime running lights that extend the line of the radiator grill contributing to the car's futuristic look. With chrome inserts highlights, an extra touch of elegance is added to the C4 Picasso's bold styling. The vehicle will also be available with board selection of 16 inch to 18 inch alloy wheels, together with its panoramic roof. With this unique exterior look, the 2016 Citroen C4 Picasso will definitely stand out form the crowd.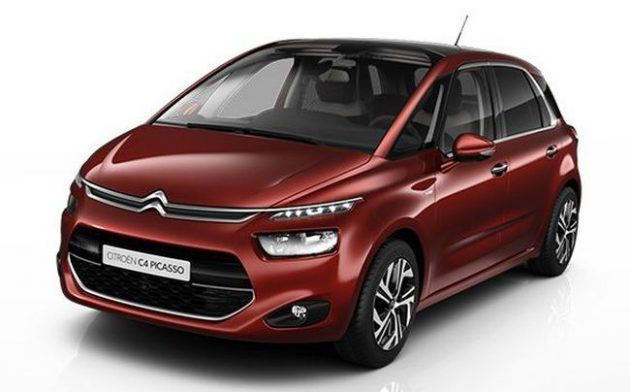 Interior of 2016 Picasso C4
The Interior of the new 2016 Citroen C4 Picasso is exactly what is needed when traveling with family. It provides elegantly designed, beautifully trimmed and bright cabin, perfect for relaxing and enjoying the ride. Longer wheel base offers excellent room for every passenger, particularly in terms of knee space. Plenty of boot space is also available, with options of folding rear seats in order of generating more room. The class-leading boot capacity is 537 liters, but increases to 630 liters when you fold the rear seats down. Plenty of advanced high-tech features are available in the new MPV, designed to make your journey safer and easier. Some of the features installed in the car are Park Assist, Reversing Camera, Key-less Entry,Citroen Multi-city Connect,12-Inch Panoramic HD Display and 7-Inch Touch Drive Interface.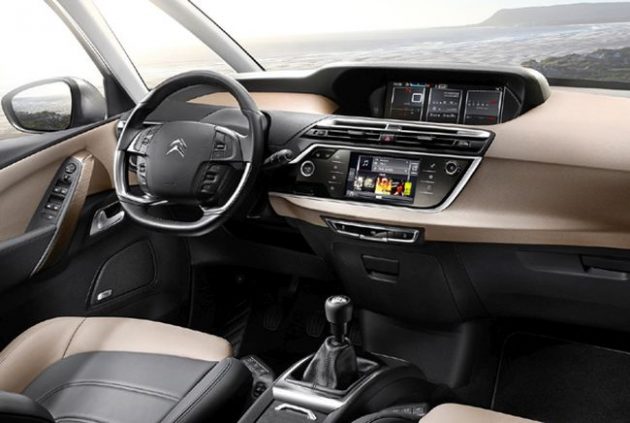 Engine and Transmission of 2016 Citroen Picasso C4
Under the hood of the 2016 Citroen C4 Picasso sits a 2.0 liter Blue HDI diesel engine system. Praised for remarkable fuel economy and CO2 emissions, it can produce a massive 148 horsepower, while managing 67 mpg with 110 g/km. Other motor option might be a new turbocharged 1.2 litre four-cylinder petrol engine, generating 129 hp and 118 lb-ft of torque. This two engines will likely to be paired to a new 6-speed transmission. The acceleration from 0-100km/h should happen in about 10.9 seconds, making it 1.5 seconds faster than the previous model.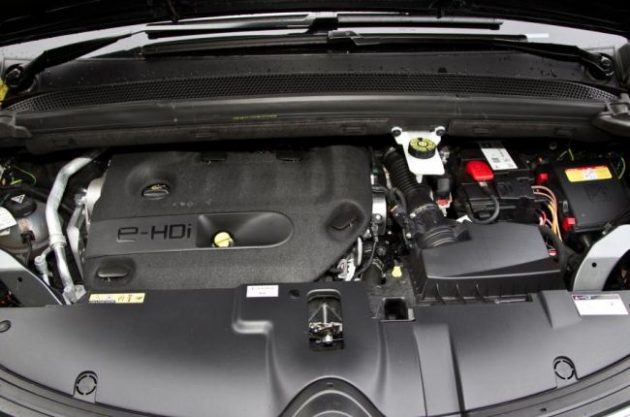 Release Date of 2016 C4 Picasso
It is expected that the new 2016 Citroen C4 Picasso arrive at some point during the 2016.
2016 Citroen C4 Picasso Price
At this point, pricing details for the 2016 Citroen C4 Picasso haven't been revealed yet. It is estimated that the standard VTI model cost less than $20,000. If you obtaining different engine, the price will increase for a couple thousands dollars.
See also: https://en.wikipedia.org/wiki/Citro%C3%ABn_C4_Picasso