Chevy Camaro is one of the legendary American cars and it has been on the market for 50 years. Mustang and Camaro have always been the main competitors and sometimes it was difficult to choose which car has better performances since both of them have been gradually improved during the past decades. 2016 Chevy Camaro also comes with several significant upgrades, both in design and under the hood. Designers tried to create more aggressive car and muscular than before.
Mustang announced huge transformation thus Chevy could not stay indifferent and do nothing. Both interior and exterior are going to be more appealing while it will have way more powerful engine than before. In our assumption it will be hard once again to tell which car is superior but it is up to you to decide. Take every aspect of new Chevy Camaro 2016 into consideration and compare it to new Mustang.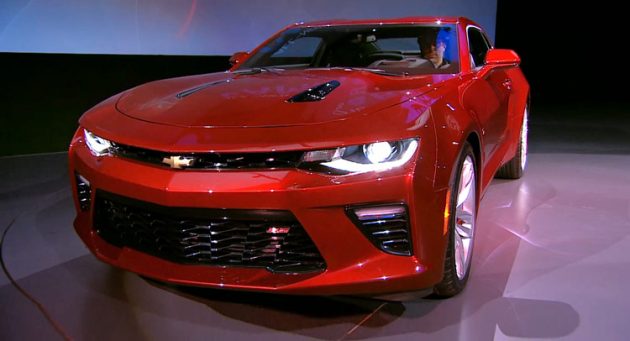 2016 Chevy Camaro Engine
The 2016 Chevy Camaro will come with a new engine unit but the base unit will remain the same. The 3.6l six-cylinder was the base engine in 2015 model and it won't be changed. It can deliver 305 horsepower and 270 lb-ft of torque. Apart from this one, there will be one more option and there are some speculations that the offer will be completed by two more engines. At this point we are sure new Camaro will have the 2.0l turbocharged. This new engine can produce 250 horsepower and 265 lb-ft of torque but it has much better fuel economy that the base engine. If you want to save money on fuel, this engine is the right choice for you.
Rumors tell us Camaro might come with two more units under the hood, the 2.8l twin-turbocharged six-cylinder and the 6.2l aspirated eight-cylinder (used in a Corvette). They come with an output of 400 HP and 380 lb-ft of torque and 460 HP and 500 lb-ft of torque, respectively. However, don't take these rumors to the bank since Chevrolet hasn't neither confirmed nor rejected these allegations.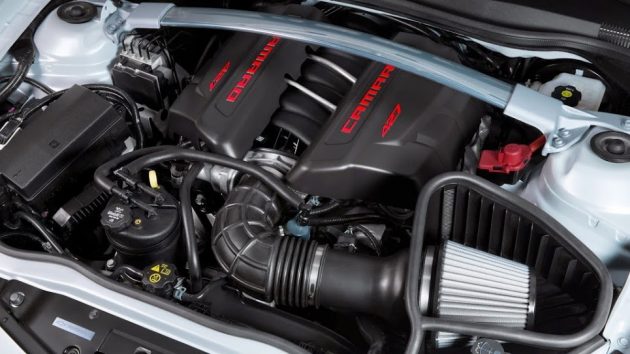 Interior and Exterior of new Camaro
New 2016 Chevy Camaro will be offered as a convertible and a coupe, as well. Both types will have exactly the same design which resembles the previous model. It will have a new bumper but the front grille will remain as thin as before. There are some speculations about new lightweight materials which will increase the overall performance of the Camaro.
On the dashboard 7-inch touchscreen is placed which enables a driver to control pretty much everything, from audio system to climate. Safety will remain on the same level as before, without any enhancement. In our opinion there is no need for any improvement in this field since Chevy Camaro is equipped with lots of airbags, rear camera, parking sensors, etc.
2016 Chevy Camaro Release date and Price
There is a significant price difference between a convertible and a coupe. Coupe will naturally be cheaper with a possible range between $24,000 and $38,000, while on the other hand convertible is going to cost between $32,000 and $43,000. Regardless of the type you want to buy, you have to wait for the release which will happen next year.

See also: https://en.wikipedia.org/wiki/Chevrolet_Camaro#Sixth_generation:_2016.E2.80.93present