Silverado has always been one of the best-selling trucks in North America. It is a typical American truck that won't let you down one you hit the road. Silverado won't differ too much than other trucks manufactured by Chevrolet but has always been unique in terms of the powertrain. The 2015 Chevrolet Silverado 1500 comes with improved engine unit which means more power, more torque and more towing capacity. Apart from the better engine, fuel economy has been enhanced. It is difficult to create a truck which has decent fuel efficiency in general, but with every model Silverado improves itself in this field. In addition new Silverado comes with more appealing design thus company hopes it will have better sales figures this year than the last one. 2015 Chevrolet Silverado 1500 is better than its predecessors in every way and in this review you can check all details.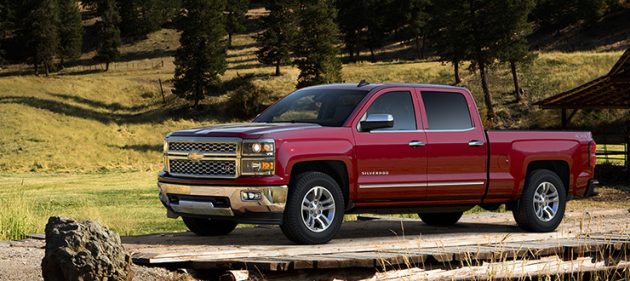 2015 Chevrolet Silverado 1500 Engine
There three different engine units that power new 2015 Chevrolet Silverado 1500. The first and base option is well-known 4.3l EcoTec3 six-cylinder. This engine has already been used in Silverado and some other Chevy's vehicles. The second option is the 5.3l EcoTec3 eight-cylinder which was used in the 2014 model for the first time. The most powerful engine is the 6.2l EcoTec3 eight-cylinder.
This is the very first time for this engine to be used and we still need to test its durability and reliability. This engine can deliver 420 horsepower along with 460 lb-ft of torque which we find above the average in the class of pickup trucks. These three units have different fuel consumption so you must take this aspect into consideration if you are thinking of buying new Silverado 1500. There is one more modification related to the engine and it is a transmission system. It will be mated to eight-speed gearbox for the first time.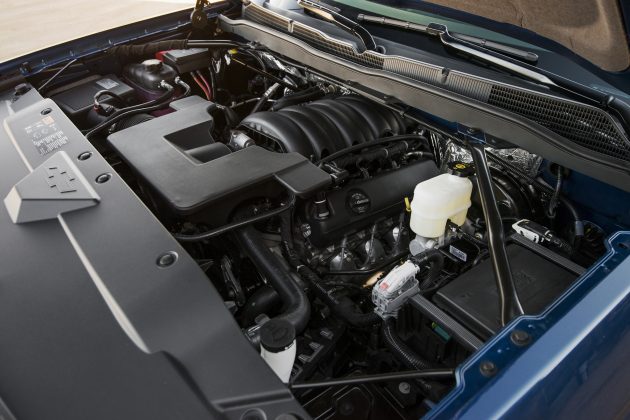 Interior and exterior of new 2015 Chevrolet Silverado 1500
New Chevy's Silverado 1500 is officially one of the safest trucks on the market. With a steel frame it provides better safety for all passengers in the truck. There are totally three different trim levels: double-cab, crew-cab and extended type. Chromed grille is placed at the front of every type and each trim will have square-shaped headlights. Generally, there is no significant difference between the 2015 Chevrolet Silverado 1500 and its predecessor in terms of exterior.
MyLink infotainment system has become standard part of Silverado 1500 as well as Pandora radio. New Silverado 1500 will also have plenty of other high-tech features. Isolation of the cabin is much better than before thanks to doors that are sealed three times. We could not see such thing in previous models and in our opinion it is the most innovative feature of this pickup truck.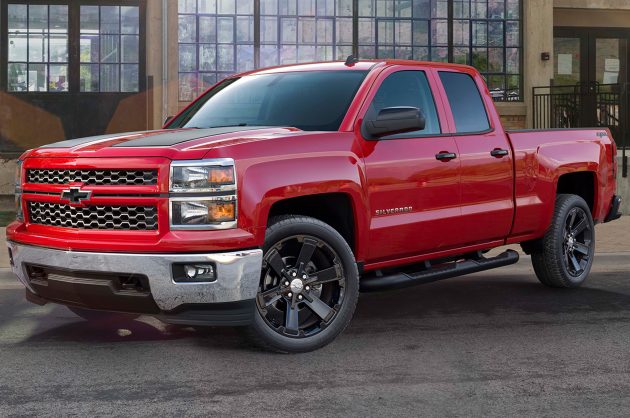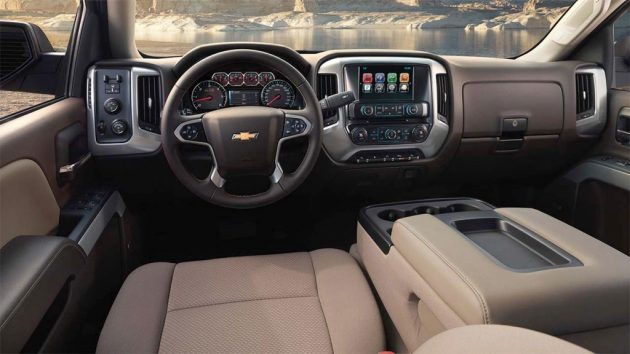 2015 Chevrolet Silverado 1500 Release date and Price
The 2015 Chevy Silverado 1500 hit the market few weeks ago and we are impatient to see the official sales figures. Pricing, of course, depends on the trim level, thus we have a quite wide price range. Base model costs around $34,200, which is close to the competence, while the price of the most expensive trim levels climbs up to $50,850.