The next generation of the class-leading SUV called the Toyota Highlander might grow in size, but don't worry, it will still be as capable and as reliable as it has always been. This model year, the carmaker will take revamp to a completely new level and give the SUV bold exterior, new engine option, and more luxurious interior. Since the vehicle can accommodate 8 passengers in its cabin, it can be compared to full-size SUVs but it is much more fuel efficient than them. A bunch of novelties will be offered this year, including improvement of safety system and a hybrid engine. The carmaker put a lot of effort to make the next-gen Highlander safe, comfortable economical, reliable, and functional and from what we have seen, it completed its task successfully. The 2017 Toyota Highlander is perfect.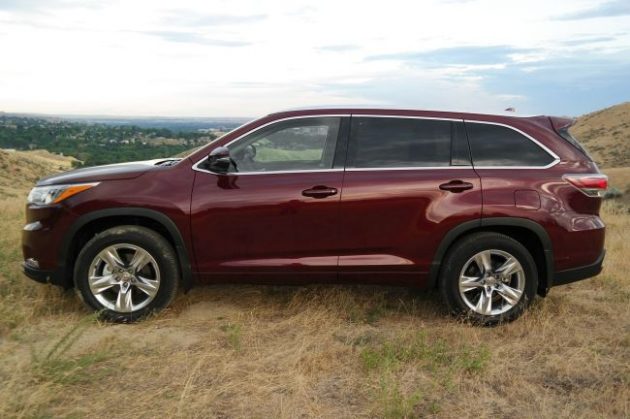 Exterior of 2017 Highlander
The previous generation of the Highlander had somewhat anonymous styling but the carmaker will make it noticeable this model year. The newcomer will sport a brand-new bold grille opening along with chiseled flanks that will give the vehicle sharper and more attractive look. The new Highlander now has "macho" look which clearly reveals the plan of the carmaker to attract as many male customers as possible. The refreshed exterior details like new headlights, taillights, and newly designed bumpers definitely completed the aesthetic part of the vehicle. It is now bolder than ever and it seems that it has always been seeking this kind of design. In general, we like what we see.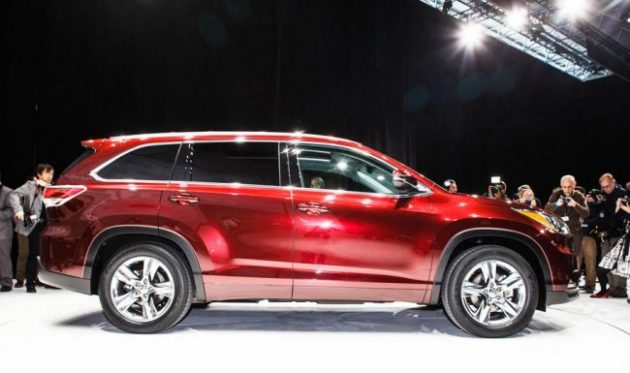 2017 Toyota Highlander Interior
In terms of interior, the new Highlander follows the carmaker's latest trend and it definitely something we approve. The cabin is spacious, luxurious, has comfortable seats and wide range of safety and convenience features, and driver assists, what else do you need? It has easy-to-use controls for the climate control and radio. If you decide for the base 2017 Toyota Highlander, you will get a decently quipped vehicle. The list of standard equipment contains a rearview camera, three 12-volt auxiliary power outlets, tilt/telescoping wheel, 6.1-inch touchscreen display, Entune audio system, eight airbags, projector-beam headlamps, and others. As you move up the ladder, you will get even more. Optional features are lane departure warning, automatic high beams, panoramic moonroof, 3-zone climate control and many others.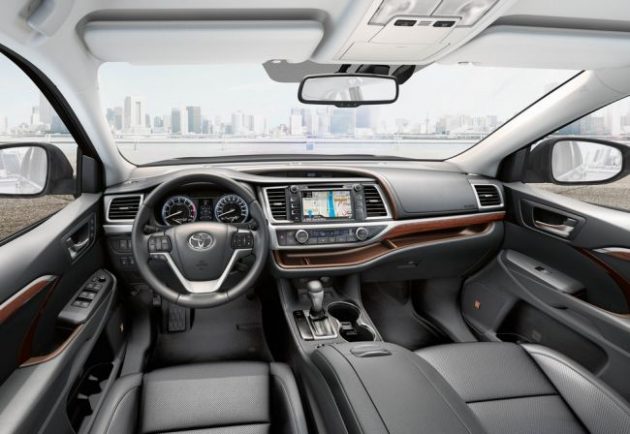 Engine of 2017 Toyota Highlander
Customers of the 2017 Toyota Highlander will be offered a choice of engine options. The greatest news is that a hybrid version will also be available. The first engine option is a 2.7-liter inline-4 which generates 185 ponies and 184 lb-ft of torque. Rated at 270 horsepower and 215 lb-ft of torque is a 3.5-liter V6. EPA rates the former at 20 mpg in the city and 25 mpg on the highway, while the latter is rated at 19 mpg in the city and 25 mpg on the highway with front-wheel-drive system and 18 mpg city and 24 mpg highway with AWD. The hybrid uses the same V6 powertrain and two electric motors. The combo delivers 280 horses and 215 lb-ft of torque. It is amazing in terms of fuel efficiency. It is rated at 27 mpg in the city and 28 mpg on the highway.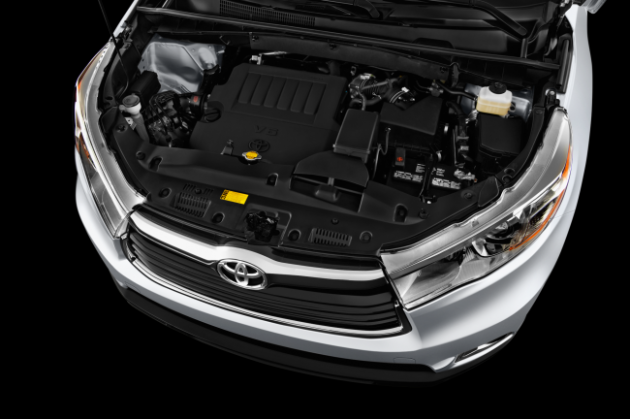 More about history of Toyota Highlander: https://en.wikipedia.org/wiki/Toyota_Highlander