Cadillac is currently in the process of revamping their car roster and so far the results seem quite impressive. With these cars the American car company hopes to take head on manufacturers like Mercedes, Jaguar or Audi. While they so far managed to do just right, they don't really have a high end offering. The CT6 sedan can be optioned to as much as $90,000 which is still far less impressive than some of its rivals. On top of that they don't really have a high performance luxury offering or any other type of luxury car except the sedans and crossovers. This prompt us to assume that the rumors about 2017 Cadillac Ciel could come to fruition.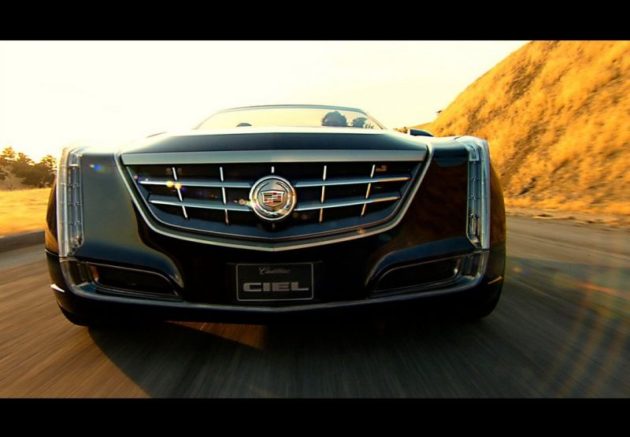 Any plans for the future?
Back in 2011 they were releasing the Ciel concept car, a stunning two door convertible which was going to set the design trend for all the future Cadillac cars. Fast forward five years and there is still no Ciel on the market. There are still some interesting rumors about a future 2017 Cadillac Ciel but at this point nothing is certain. Cadillac said that they don't want to go through with developing the production model because it would be too expensive. However, considering where the market is heading, a Ciel would make perfect sense. They would be able to compete with a lot of interesting cars and it would certainly elevate their brand recognition to a new level. If it will ever be released, expect the Ciel to cost in excess of $100,000. Some of its rivals would include the Maserati GranTurismo or the new Lexus LC.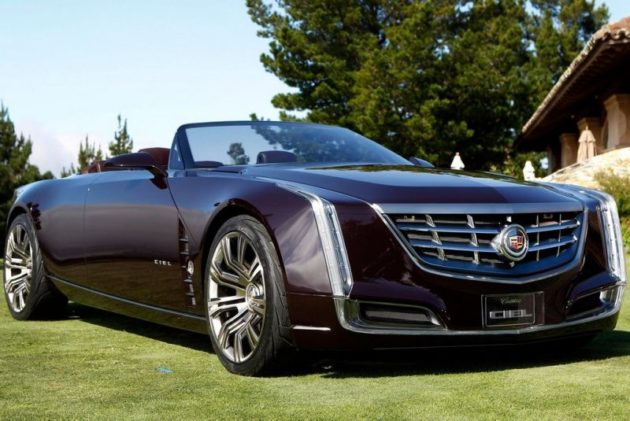 2017 Cadillac Ciel – What if it gets released?
Then the 2017 Cadillac Ciel would become the best looking, and likely most desired, car in its class. The concept was using a bespoke rear wheel drive chassis but currently Cadillac has the means to make the production of the car a lot simpler. For starters, the highly modular Alpha platform would make perfect sense here. The platform is light, rear wheel drive, very rigid and it is very versatile. It would allow them to offer the comfort desired by people looking at a car at this price. On top of that, with the help of an adaptive suspension system, the Ciel would be able to be both comfortable and good to drive. The car would likely be able to use rear or all wheel drive and it would get new engines in order to match the high price tag.
The V8, is it real?
The original concept of the rumored 2017 Cadillac Ciel used a twin-turbocharged 3.6 liter V6 which preceded the ongoing 3.6 liter unit. Later down the road the Elmiraj was released sporting a 4.5 liter twin-turbo V8. If the Ciel is actually going to be made then we are quite sure that it would use derivatives of both engines.
The base car would likely receive a 3 or 3.6 liter twin-turbo V6 with as much as 400 horsepower and 400 lb-ft of torque. This would likely be the model with rear and all wheel drive available. The top end version, which is expected to be aimed at the big European manufacturers, might use a new twin-turbo V8. It still is unclear what displacement the engine will be but there are rumors about either a 4.2 or a 4.8 liter unit.
In any case, the output seems to be higher than 500 horsepower and 500 lb-ft of torque. Some even suggested that 700 horsepower is more than achievable on this unit. This particular engine would likely be offered with rear wheel drive only. In order to match a luxury convertible like the Ciel, an automatic is the only choice. Because of that, GM's 10 speed automatic is the only possible contender here which makes sense considering its smoothness.