The unofficial pictures of the new 2015 BMW X6 showed up today on net. This is happening before the world premiere of the new crossover SUV from the German manufacturer. This mid size SUV will enter the production at the end of this year for some models.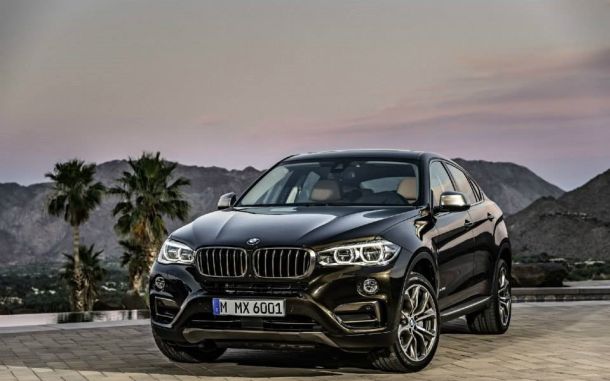 Design of the new BMW SUV
The body line of the new mid size SUV is sharper and much more muscular than the previous model. It looks much more to smaller X4 and X5 which the design is based on. It has the sloping roof like X4, which means less headroom on the back seats. This can be tolerated on the smaller SUV, but on the sporty SUV with the size of the truck, hardly.
2015 BMW X6 Interior
Inside the dashboard looks like borrowed from X5, with steering wheel from M Sport model, great leather finish and big command display.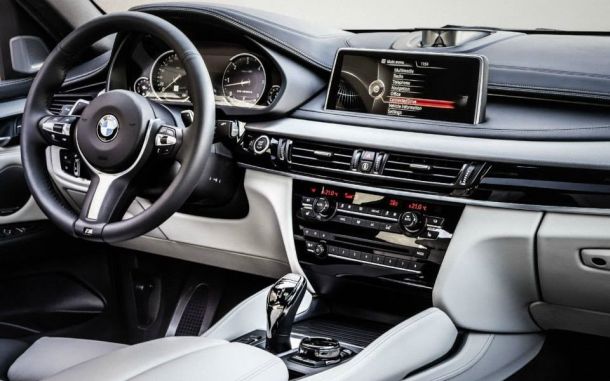 Under the hood of the new 2015 BMW X6
According the previous rumors and unofficial documents, the X6 will probably be in the production as the X6 xDr35i powered by 3.0-liter turbocharged 6-inline with 302 horsepower and the X6 xDr50i with 4.4-liter V8 turbocharged engine and 444-horsepower. At the start of the next year we could expect to see X6 sDr35i and the high performance V8 with twin-turbo X6 M. The diesel version will be available in Europe.